Congratulations! You are the proud owner of a brand new Homey Pro. 🎉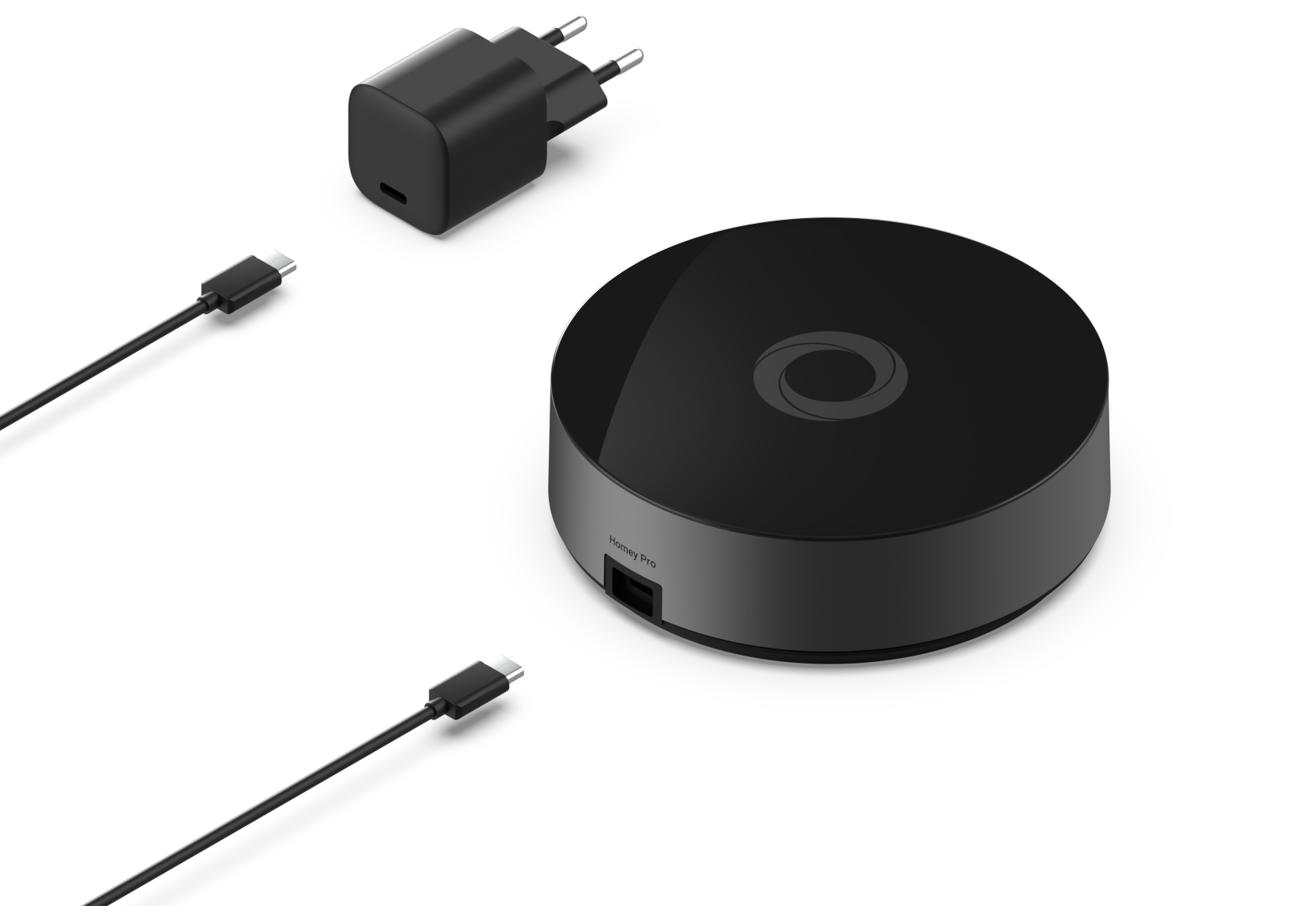 Step 1
To set up Homey Pro (Early 2023) for the first time, simply plug in the power adapter, and connect the USB-C cable to both the Power Adapter and Homey Pro.
💡 If you also have the Homey Pro Ethernet Adapter, learn how to connect Homey Pro with the Homey Pro Ethernet Adapter.
Step 2
The LED Ring of Homey Pro should start circling white while it's starting. After a minute or two, the LED Ring will start to breathe blue. This is when Homey Pro is ready to be set-up.
💡 If the LED Ring is not blue after two minutes, please reset Homey Pro (Early 2023) to factory settings first.
Step 3
To set-up your new Homey Pro, you need to install the new iOS/Android app. This app is currently in public beta. You can recognise the app's version as 7.x.x.
Join the iOS beta
Join the Android beta
Log in or create an account, and select New Homey when asked what you want to do. If you already have a Homey, tap the Homey's name while on Home and tap the blue Plus-icon in the top-right corner next to My Homeys.
Select Homey Pro (Early 2023) and follow the instructions.