Homey Pro (Early 2023) can connect to one or more Homey Bridges, to extend the wireless coverage throughout your home.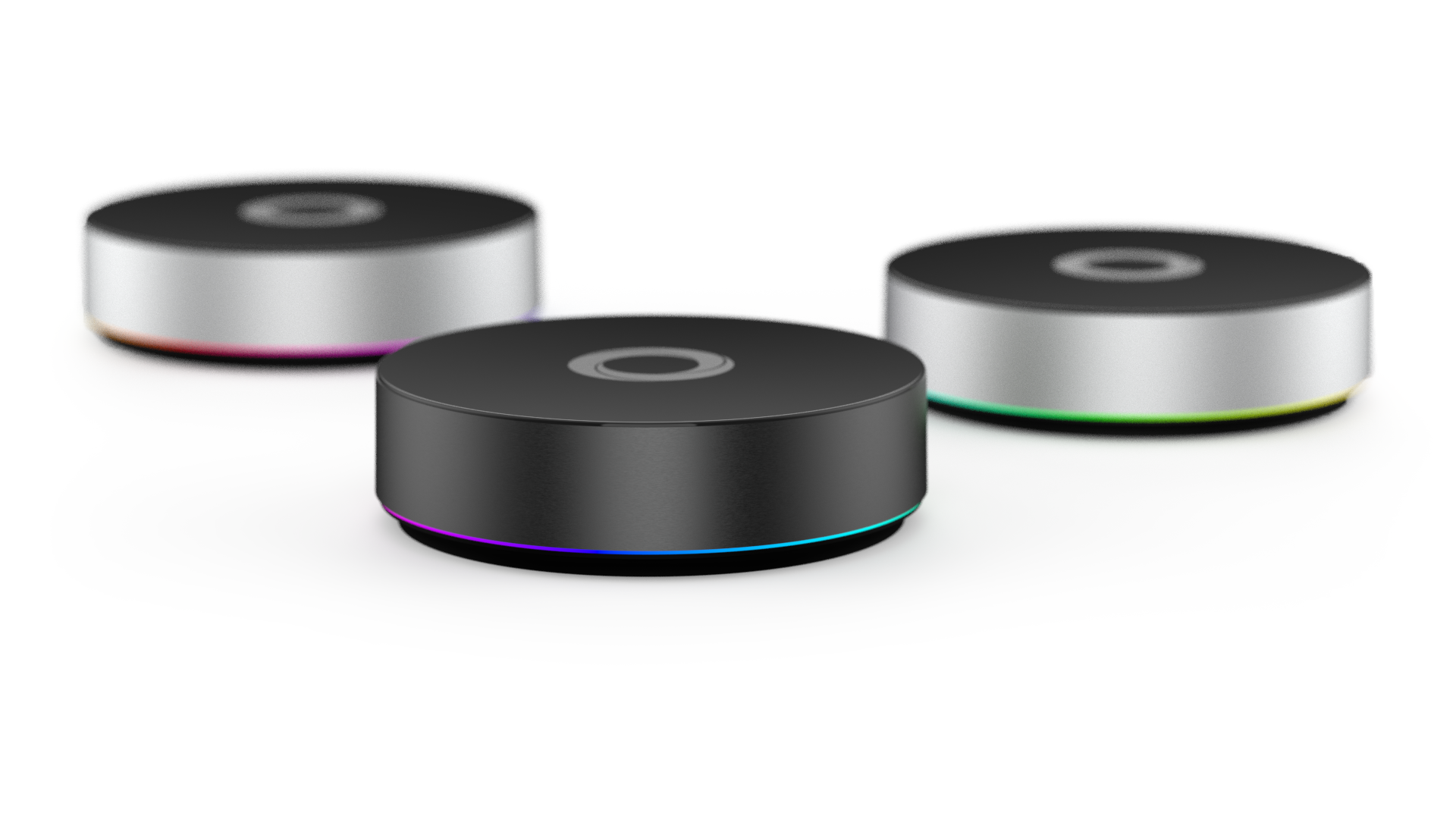 To set up Homey Bridge as satellite, Homey Bridge's LED Ring should breathe blue. This means Homey Bridge is ready for setup.
💡 Is Homey Bridge still connected to another Homey? Reset Homey Bridge »
Setting up Homey Bridge as Satellite
To connect Homey Bridge to Homey Pro (Early 2023), open the iOS / Android app, navigate to Devices, and then tap the plus-icon in the top-right corner. While Homey Pro is searching for new devices, a dialog Homey Bridge Found should appear within seconds. Tap Connect and follow the instructions.
💡 While Homey Bridge connects to Homey Pro directly on LAN, Homey Bridge needs Wi-Fi with Internet access to connect to Homey Pro every time it powers on. If your internet is offline, Homey Bridge might pulsate red until it can reconnect to Homey Pro.
Using Satellite Mode
The just-connected Homey Bridge will automatically join Homey Pro's Zigbee and Z-Wave network as powered repeater, strengthening your mesh network of both wireless technologies.
Homey Bridge can also act as a transmitter for your Infrared and 433 MHz devices. You can choose per-device whether to use Homey Pro itself, or one of your Homey Bridges as antenna.
For example, if you have a TV in the bedroom, place Homey Bridge near the TV in the bedroom. Homey Bridge will then transmit the infrared signals to the TV, as opposed to Homey Pro in your living room.
To set this up, navigate to the Advanced Settings of a 433 MHz or Infrared device, and select Antenna. Finally, select which Antenna should be used.
💡 The device's app must support Satellite Mode, and have transmitted at least once, before the Antenna-setting appears.