With Homey Energy you can get live insight into how much energy your home consumes and generates. Homey Energy provides you with real-time insight into how much energy your devices consume and how much you generate at any time of the day. Transparent and well-arranged, so that you can quickly identify those energy guzzlers in no time.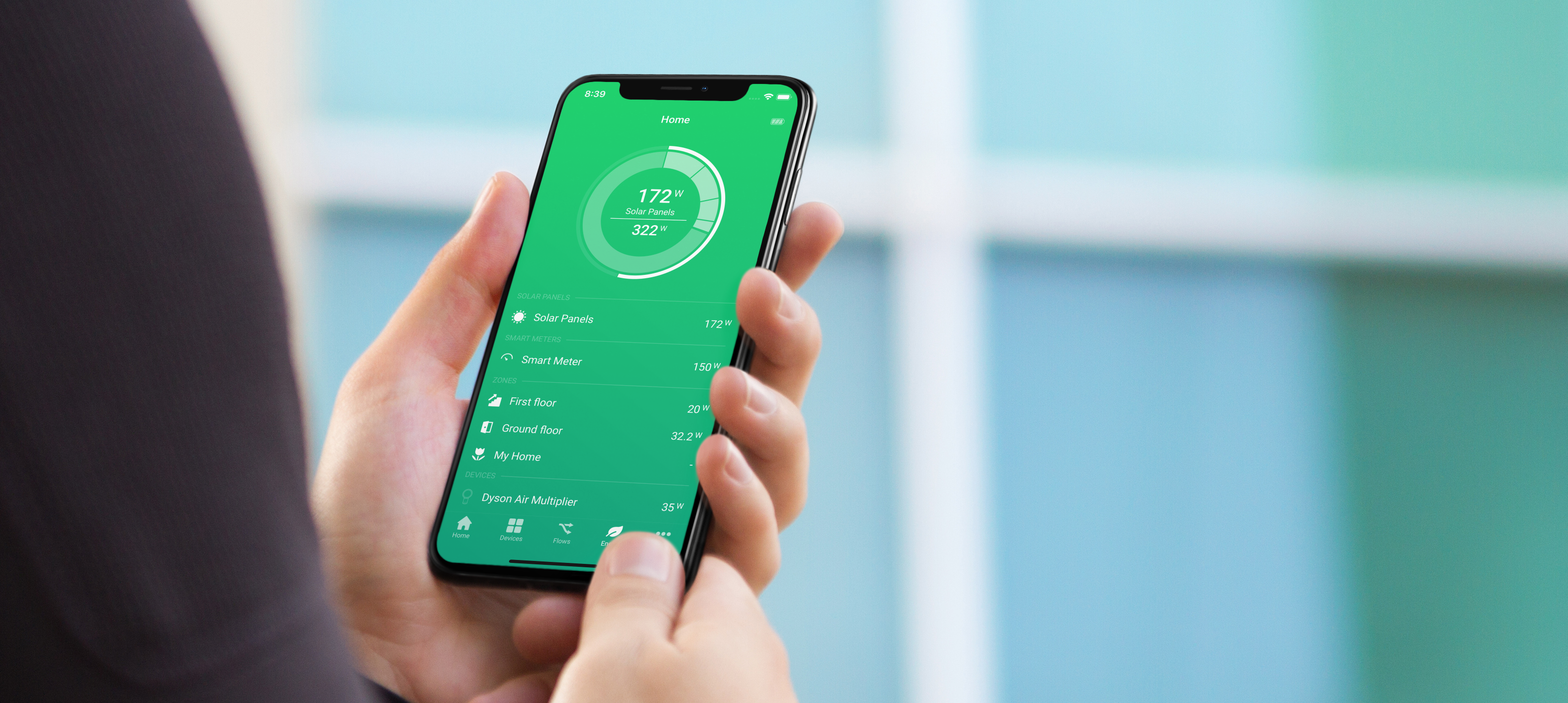 Functionality
Homey Energy allows you to:
Get real-time insights into your power usage at any given time of the day
Detect exactly how much a particular zone or device consumes
Dive into your device's standby power consumption
Measure your home's overall power usage and generation
How it works
You can find Homey Energy as a tab in the main navigation of Homey. When you open it, it presents you with an overview of your entire home - with all measured energy consumption grouped per zone, both visually and in numbers.
Homey can also show you an Other group of all power that could not be classified in a zone. The Other group is available when you have linked a home energy monitor to Homey, like power clamps or a compatible Smart Meter.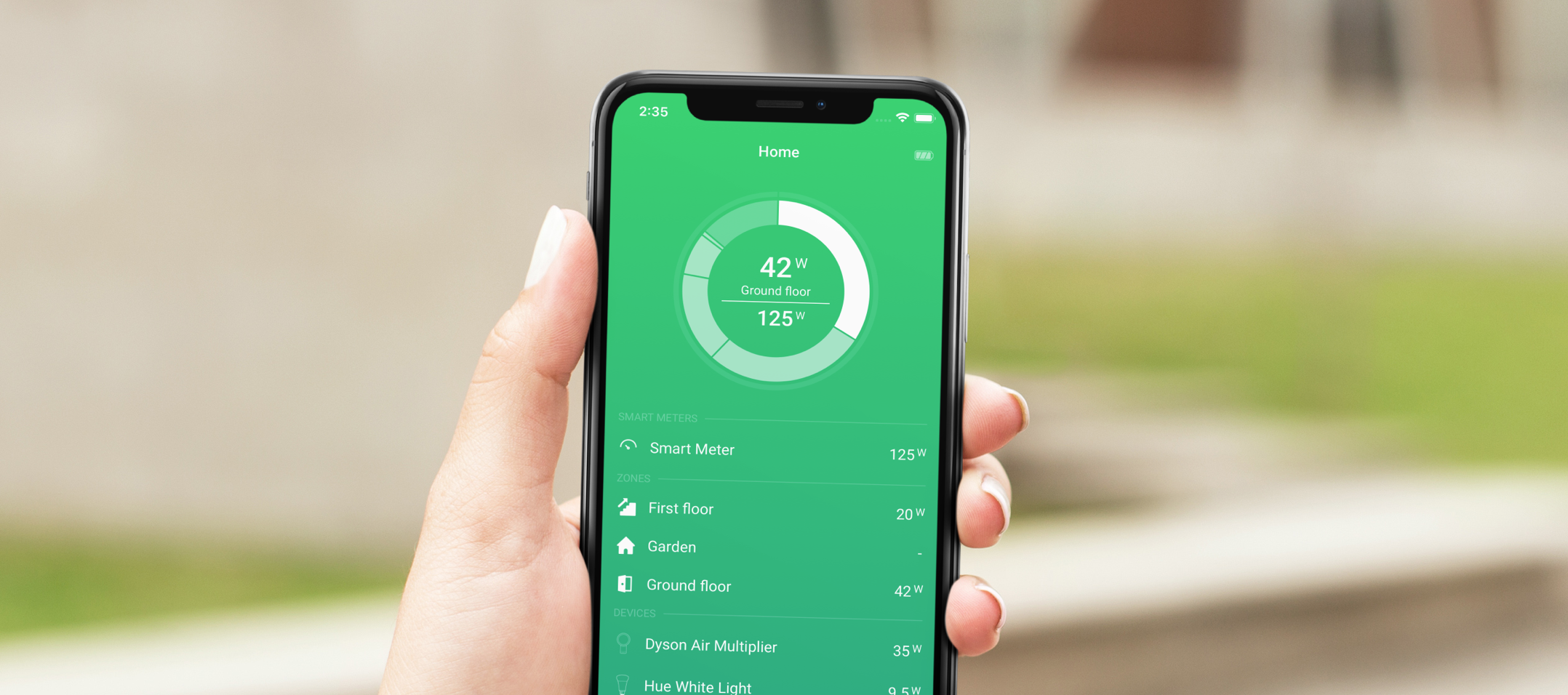 By tapping on a zone in the visual circle, you'll see its consumption relative to the rest of the home.
By tapping on the name below, you access the Energy specification in that zone for both sub-zones and devices.
Solar panels
If you have solar panels with a connected inverter, Homey Energy provides you with insight into the current energy yield of your home. Most inverters that feature an App are supported in Homey. To be sure, check out the Homey App Store.
The outer ring in the main interface of Energy shows your solar panel's production, compared to your home's usage.
This way, you can see at a glance if your home is using or generating power at the moment, as well as the relative difference between the two.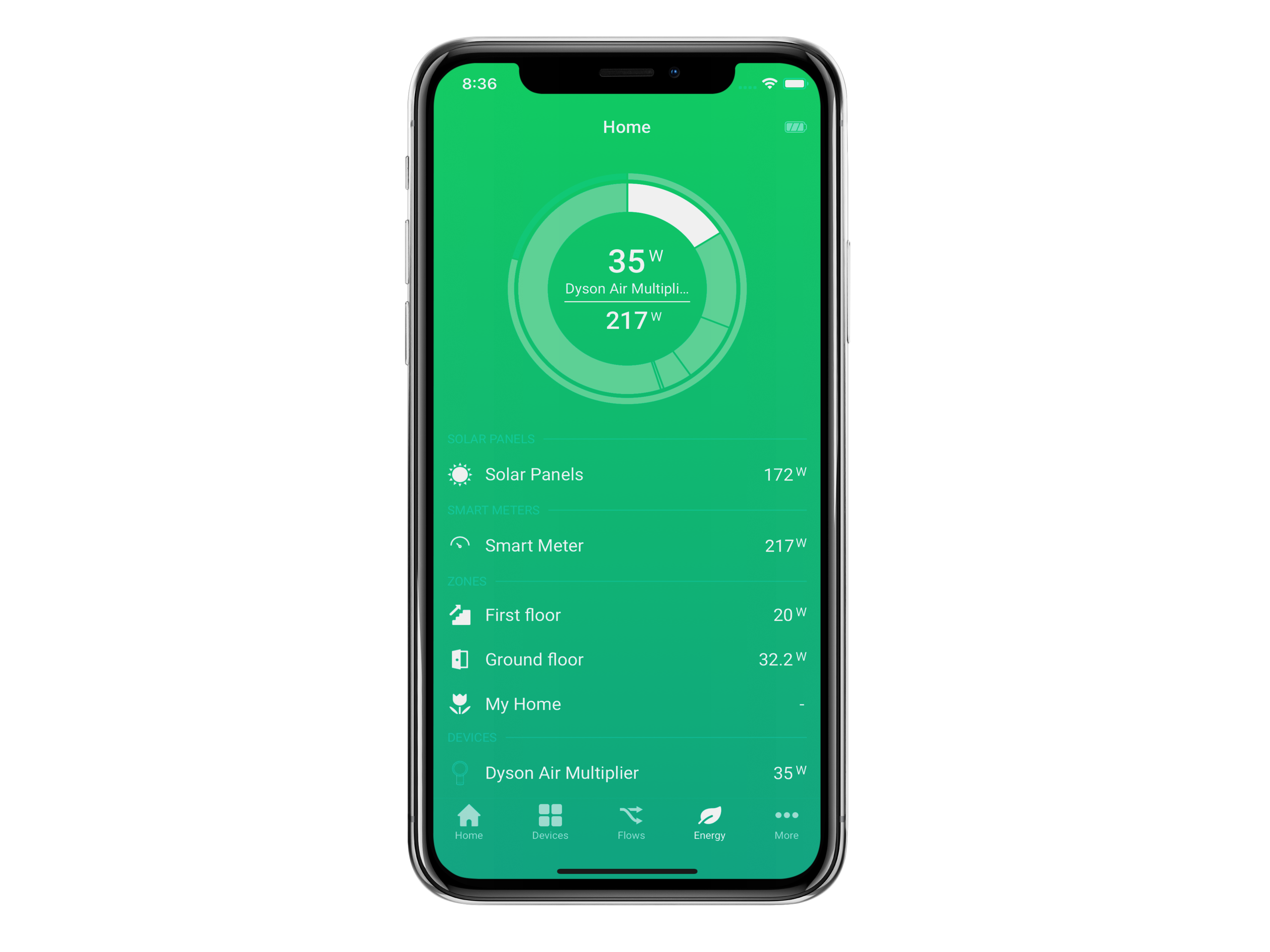 Homey Energy provides a real-time overview of power usage per zone, as well as your total generation.